What a better time to show off your legs in the perfect skirt or shorts. I personally love wearing my shorts when I'm outdoors.  But we all know the perfect pair of shorts may require some alterations. Maybe you see a certain style you enjoy and need it made or want to switch up your buttons on those favorite pair of shorts Cheung's Tailor can help! 
Here are some ideas of skirts we've worked with:
Faux suede A-line skirts
Rival Knit skirts
Ruffled pin-up shorts
Mini-skirts
Knit shorts
Skater skirts
Satin skirts
One piece knit sweater skirts
A-line skirts
Midi skirts
shorty shorts
Flannel skirts
Button down skirts
Pleated plaid shorts
Common alterations we perform:
New buttons
Shortening the bottom
Add lacing to the bottom
Adding in a new zipper
Replace and sew in zipper
Add in new elastic
Make into skorts
Add in buttons or a panel
Repair belt loops
Repair pockets
Patch up holes
*This is only a small list of what we are able to do, please let us know if you think of something else.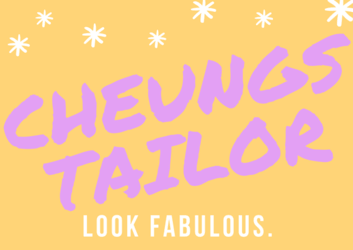 We're Here To Help You Look Your Best!
Through Creative Styles, Innovation & experience