You've heard it before. "The Few. The Proud. The Marines." At Cheung's Tailor Alterations we have proudly witnessed many young men and women move up in ranks over the years. We help tailor to commissioned officers, warrant officers and those enlisted. From private first class to sergeant major to the general. Here are some common uniforms we encounter:
Blue Dress Coat Tailor

Sam Browne Belt Tailor

Blue Dress Shirt Tailor

White Blue Dress Trousers Tailor

Officer Frame and White cover

White Gloves with snap, Officer Tailor

Gold/ White Strip for evening & blue dress

Blue/ White Dress shirt

Blue/ White Dress skirt

Service coats Tailor

Jacket Tanker tailor

Khaki shirt long sleeves tailor

Ornament Cap service

Sweater Wooley-Pulley Greeen

Service Trousers Tailor

Khaki, Necktie Tailor

Garrison Caps Tailor

Evening Dress Jacket Tailor

Evening Dress Trouser Tailor

Evening Dress Cummerbund Tailor

Embroidered Collar Tailor

Embroidered Evening Dress Shoulder Straps Tailor

Evening Dress Skirt

White Evening Dress Skirt Tailor

Marine Corps League Scarlet Blazer Tailor

Shirt Stay Stirrup

Martial/ Khaki/ White/ Black/ Sword Belt Tailor

Nylon Helmet Bags

Tuxedo Jackets

Boat Cloak Tailor
Here are some services we provide for the garments:
Sew in rank patches

Marine Patches

Shortening the trousers

Take in the Jacket

Shortening the skirt

Take in the waist

Let out the waist

Repair the zipper

Sew in ribbons

Replace a button

Replace the velcros

Add in belt loops

Restitch holes
Here are some common patches we perform:
Private First Class Cheverons

Lieutenant Corporal Cheverons

Corporal Cheverons

Sergeant Cheverons

Staff Sergeant Cheverons

Gunnery Sergeants Cheverons

Master Sergeants Cheverons

First Sergeants Cheverons

Master Gunnery Sergeants Cheverons

Bar Service Stripe Patches

A patch you're thinking of but not listed above
*This is only a small list of what we are able to do, please let us know if you think of something else.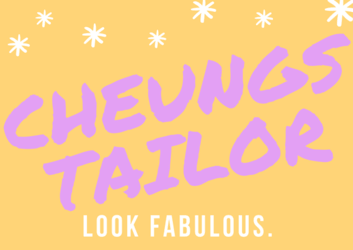 We're Here To Help You Look Your Best!
Through Creative Styles, Innovation & experience