PHILANTHROPY 
CHEUNG'S TAILOR ALTERATIONS : STITCHING FOR GOODNESS PROGRAM
We are a small business, we also practice social responsibility by donating to national and local charities. Whether it involves giving money or time or simple donations we want to make it mutually beneficial. Over the past several years with the help of our local community we have been able to donate over $1,500.00 combined to the following organizations:
Our philanthropy is generally held during the holiday season between November and January. To continue and help these great organization please click the links above or email us at [email protected] and we can direct you to the right individuals.
Currently: Philanthropy isn't normally seasonal for us, so if you're looking for ways to get donations for your organization today contact us! Please title you email donation inquiry.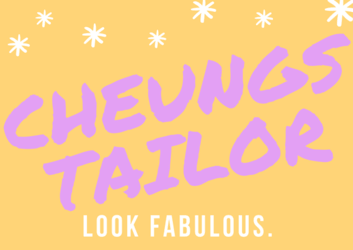 We're Here To Help You Look Your Best!
Through Creative Styles, Innovation & experience