New to suit? First time buyer? Well you're in luck. At Cheung's Tailor we can help you in three ways.
Measurement for a suit
Help you perform alterations on a suit off the rack
Make it custom [Please check with us for and discuss different options]
We can help you talk through and discuss different styles and materials that would work best for you. From your height and build Cheung's Tailor would look at the type of fabric, lapels, and jacket buttons, so you can perform at your best from sun up to sun down. We can help keep you moving.
Cheung's Tailor is able to also help you with figuring out your style and how to customize it. Bring in your next bespoke suit and we'll make it even better.
*This is only a small list of what we are able to do, please let us know if you think of something else.
———-
 #MyMNTailor 
We are Cheung's Tailor.
……….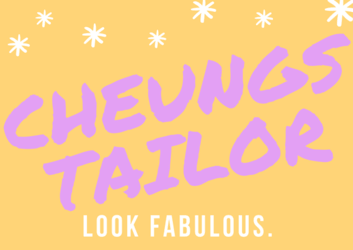 We're Here To Help You Look Your Best!
Through Creative Styles, Innovation & experience