Elegance and fit doesn't need to be limited to happy hour or the office. Sleeping is a must, being comfortable is also a must. So at Cheung's Tailor we want you to sleep well every night if you have an idea for pajamas that you would like, a material that feels really soft, or something relevant to a sports team for a friend or gift let us know!
Here are some ideas of sleepwear our clients have altered:
Sleepwear
Pajamas
Robes
Wraps
Tops
Bottoms
Gowns and sleep shirts
Juniors Sleepwear
Union Suits or one-pieces
Maternity Sleepwear
Plus size sleepwear
Some common alterations we perform:
Hemming on pajama bottoms
Shortening pajama
Additional of Pockets
Removing lacing
Bringing up should straps
Add in new lacing
Adding in new elastic bands
Replacing buttons
Adding new button holes
Replacing Zippers
Patching up seams
Take in the sides
*This is only a small list of what we are able to do, please let us know if you think of something else.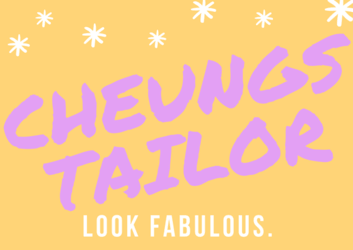 We're Here To Help You Look Your Best!
Through Creative Styles, Innovation & experience