Dressing for our specific figure is some times very hard. So in understanding more about our body type and the different types of dresses we can make more educated decisions in purchasing the right type of dress. For an hour glass dress common characteristics include a well defined waist line, along with hip and bust area to be almost the same. Significant challenges may include finding an ideal dress that not only supports your bust, also accentuate the areas of your hit and bottom.
For the upper body dresses we've seen before include:
Supportive bust cups. Mostly necessary for V-neck tops. The shoulder straps are also able to help hold up the top or a bikini tie as well.
Supportive fabric such as ruffles, beading, or pleats. Some may not be into skin tight dresses that would be too sheer showing parts of your body.
Dress tops with a cover up for the shoulder area. This may be a great idea if there can be materials harvested from the hem.
Dresses with a corset lacing and back panel. This gives you the perfect luxury of releasing the top if it becomes too light during dinner or dance.
For the lower body dresses we've seen include:
Short / long dresses that help accentuate the curves. Such as a pencil skirt more skin tight elastic materials.
One side pleated dress near the waist area. That will help take in ruffled fabric towards the hip and bring up the side of a dress.
For those more comfortable with a longer dress. They may look into mermaid style dresses in which the bottom flows outwards.
For short dresses; something with a slit helps you when necessary you need to sit or bring the dress up to have more leg room.
Thing's we would say to avoid:
Excess fabric not needing to be there. Bulkiness takes away from the body of the dress.
High or obnoxious belts or dress wraps. This causes a split between the upper and lower. Sometimes a simple rhinestone chain may look great!
Every one is different, this is more general guidance only. There is no guideline or something that is 100% correct. As long as you are comfortable in what you wear and what you'd like to accentuate as priorities we can help you restyle anything!
*This is only a small list of what we are able to do, please let us know if you think of something else.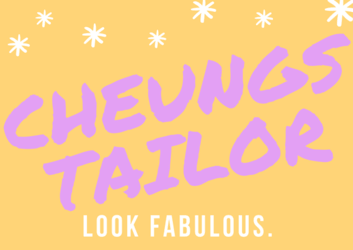 We're Here To Help You Look Your Best!
Through Creative Styles, Innovation & experience