For over 25 years Cheung's Tailor Alterations have served and help those cherished moments from weddings to formal wear. We help you for those once in a lifetime events, the bride, bridesmaid, groom, groomsmen, and party goers can walk down the aisle without worry in a dress that has been lovingly tailored by Cheung's Tailor Alterations.
Our seamstress have skillfully handles bridal gown alterations as well as the following:
Bridesmaid Dresses

Formal Dance Gowns and Dresses

Minnesota Wedding Dress & Formal Alterations

Mother of the Bride and Groom Dresses

Heirloom Wedding Dresses

Veils

Jackets and Boleros
Since this is Minne"snow"ta be prepared for those winter days and think about having a cape altered for those special outdoor pictures. Many clients have chosen to bring in their own to have altered or you may choose to bring in fabric and a design you truly enjoy to have one made!
Simple accessories like this can make your wedding day more elegant and keep you warm!
*This is only a small list of what we are able to do, please let us know if you think of something else.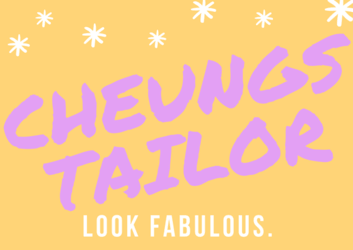 We're Here To Help You Look Your Best!
Through Creative Styles, Innovation & experience