Ever owned a shirt and wondered why there were extra buttons without button holes? Well, for situations like this, when one get's "misplaced," of course. We understand that losing a button can be frustrating everything on your shirts, suits, and pants. And they usually happen to fall off at the wrong moments. Well let us reassure you it is very common! Buttons come loose just as often as you need an oil change. The more you use it the more it could become loosened. At Cheung's Tailor we do all sorts of buttons. We try our best to find one most similar or closest in style but since many are manufactured made it's typically a little more difficult to find the exact style and fit.
Another choice for those a little more concerned about the color and style of their garment are always welcomed to purchase full sets from your local fabric supply stores such as Joann Fabrics, Hancock Fabrics, or Hobby Lobby.
We fix not only buttons but also:
Button shanks
Plastic/ Metal/ Brass/ Antique Buttons
Suspender buttons/ hardwares
Toggles/ Drawstring stoppers
Frog Closures
Clasps
Hook and eyes
Strap adjusters
Button snaps
The above are commonly found in:
Jeans
Pants
Trousers
Dresses
Bras
Costumes
Hats
Shirts
Tank tops
Bags
*This is only a small list of what we are able to do, please let us know if you think of something else.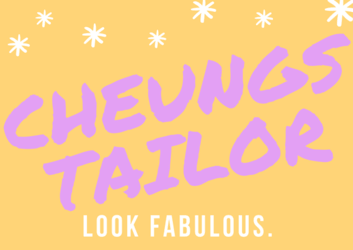 We're Here To Help You Look Your Best!
Through Creative Styles, Innovation & experience