Some times having a great button down shirt can be very versatile in different events. From a casual evening out to a nice button down for an event. Like pants buying ones off the rack are always going to encounter some problems. Mainly a fit issue. How do I know if it is a fit issue? Well, great question. Try the following steps:
Slip on your shirt and button to the top. Button the cuffs Also tuck it into your pants you normally wear
From top to bottom: How does the neck feel? Loose or tight? If you don't generally button to the top don't worry too much about this.
Cross your arms by placing hands on each other shoulder. How does your back and shoulder feel? Too loose or too tight?
Now in front of a mirror facing forward look for the excess material from the underarm to your waist if any.
With your arms to the side, is there creased baggage on the sleeves?
Lastly, the waist, with the shirt tucked in how much material is showing on the sides and waist.
How is the shoulders and back do they feel fitted or tight?
How comfortable do you feel? How is the overall look.
So by simply having your shirt on you could have probably now either realized your shirt may feel comfortable, but the overall fit varied. Here are some common alterations we perform on shirts:
Tightening or extending the top neck area
Take in the arms
Take in the sides and let out the sides
Shorten the sleeves
Add in buttons
Bring up the vent on sleeves
Shorten the bottom
Add in new buttons
Hopefully this could help you in think more about this. Not just the shirts you have but the shirts you purchase in the future. We also provide professional restyling. So if you're a creative individual and have something you'd like changed on your shirt please let us know!
*This is only a small list of what we are able to do, please let us know if you think of something else.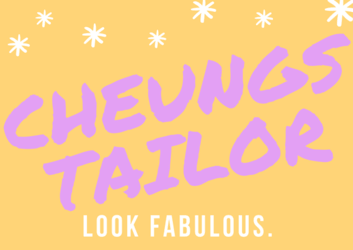 We're Here To Help You Look Your Best!
Through Creative Styles, Innovation & experience