Be stylish this Spring with a casual yet sophisticated look. Polo shirts is our way of thinking about wanting to wear a collared shirt, but not a button down. Certainly there is a large amount of luxury in every detail. From the fabric used to the seam line stitching. Here are some things to think about when you purchase your next polo.
Shoulders: Should seams should sit parallel to your ears. While wearing your polo ensure that the underarm hole isn't too tight. This will cause discomfort while moving around and feel very abrasive.
Armholes: Some individuals may light a tighter arm hole for their shirts. But for a polo keep it a little more loose and ensure your deltoid still has full mobility. Incorrect sizing will cause bunching.
Collar: Your collar should sit up like your dress shirts. Ironing the collar may also provide you with the perfect look.
Length: Some polo shirts may have varying lengths generally longer in the back for those who want to tuck it in. Others may have a vent. But if you like it to be straight across the bottom we'd be happy to shorten it.
Fit: It's always about your fit. From sports fit, slim fit, relaxed or a custom fit. How do you like you polo?
Common alterations we perform for polo shirts:
Shortening the bottom
Adding in vents
Replace a button
Shorten the arms
Take in the sides
*This is only a small list of what we are able to do, please let us know if you think of something else.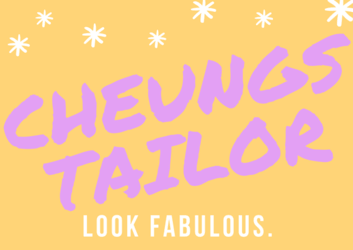 We're Here To Help You Look Your Best!
Through Creative Styles, Innovation & experience