Though cummerbunds are stylish on tuxedos having one that matches you tie is crucial. So if you have a pattern and are looking for a custom cummerbund we can help you make the combo.
We can also help you alter it if need and the elastic is loose or the cummerbund is too thick. Here are some common alterations
We make them custom
Replacing the elastic band
Replacing the hooks
Tightening the back
Restyling the cummerbund
Give Cheung's Tailor Alterations a call or email and we can do our best to help you.
*This is only a small list of what we are able to do, please let us know if you think of something else.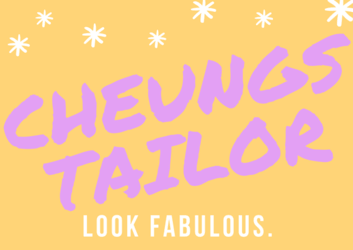 We're Here To Help You Look Your Best!
Through Creative Styles, Innovation & experience