Infuse your bridal dress with a touch of playfulness and ease. Cheung's Tailor Alterations provides both custom and alterations for your veil to go beautifully with your dress. Explore different ideas from materials, styles, and designs and be amazed what we can sew for you! Here are some common veil styles we have performed:
Crystal and Pearl Cathedral Veil Style
Floral Laced Cathedral Veil Style
One Tier Halo Cathedral Veil
One Tier Halo Cathedral Veil with Lacing
Lace and Tulle Headband Blusher Style
Mid length Veil
Scalloped Edges and Lace Style
Caged Blusher Veil
Fingertip Length Two-Tier Veil and Scallop
Flower and Bead Rustic Heaband
*Please provide picture and/ or pattern of veil design you desire, purchasing your own material is not a must but preferred for your own style and taste. We do not provide crystals or rhinestones. We do have a selection of beading and lacing. Please visit for a free consultation on your next idea.
*This is only a small list of what we are able to do, please let us know if you think of something else.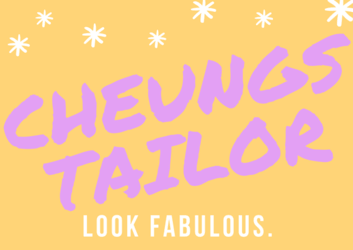 We're Here To Help You Look Your Best!
Through Creative Styles, Innovation & experience