It's Minne'snow'ta you're bound to wear a jacket at least 3 months out of the year maybe 2 months for the brave ones. During the winter months Cheung's Tailor Alterations perform upwards of 6 to 10 zipper repairs a day! We have thousands of zippers in varying colors, sizes, and types in stock so you don't have to worry about looking for the perfect one. 
Commonly we perform zipper replacements on most jackets but plenty of alterations as well. The following are different types we frequently see:
Technical jackets; for athletic wear, designed for movement
Casual jackets; these can be light to ultra-warm parkas these may be more intricate jackets but daily wear too
Outer shell jackets; a thin waterproof barrier to your jacket for superior protection from the elements
Insulated jackets; down, down filled for lightness and warmth, the heavier in cubic inch per one ounce can be loftier and warmer.
Synthetic insulated Jackets; made of plasticized fibers into the garment
Sports and Construction jackets; Carharatt jackets to snow mobile FXR jackets.
Light leathers; anything from Wilson Leathers to Wool (too thick and heavy leathers may not fit through our machine come chat with us and we can give you a better idea or point you in the right direction!
Here are the most common alterations we perform:
New zipper replacements
New zipper head replacements; not a common fix maybe 1 in 10 zippers. Generally the integrity of the zipper is warn down.
New Velcros. You know that sticky stuff that adheres the front panel over your jacket or on the cuffs so wind doesn't go into your jacket. Yes, we can replace it.
Patching holes from top to bottom.
Coat patching
Outerwear, down jackets
Hemming the bottom
Shortening the sleeves
Tapering the back
New Zipper repairs (we say it again because it's just that common)
*This is only a small list of what we are able to do, please let us know if you think of something else.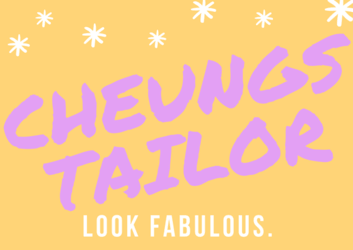 We're Here To Help You Look Your Best!
Through Creative Styles, Innovation & experience