First time at Sadie Hawkins? Ever wonder what the difference is from all the other dances throughout the year? Such as snow days, homecoming, and prom? Well the bottom line is it means another chance to think about what to wear! Sadie Hawkins is an idea that women got to ask men to be their date instead of the other way around. At Sadie Hawkins girls generally dress less formally than prom, but it is still a dance. Usually like most dances it is best to shop early, to check out some boutique shops during the cheap holiday season. Especially after Christmas sales.
Depending on the style you wish to achieve we suggest either going into a boutique shop or going online and checkout pinterest for a source of inspiration! You may find a lot of short dresses with lacing. Wonderful ideas!
Most dresses require a few alterations. Here are some common alterations we perform:
Pining the open back – to relieve bulging of extra material
Shortening the hem
Add in lacing
Replacing the zipper
Add in sequins
Add in beading
Add in bust cups
Take in the waist area
Bring up the should straps
Add in elastic
Remove the sleeves
Add in sheer lacing to the top
*This is only a small list of what we are able to do, please let us know if you think of something else.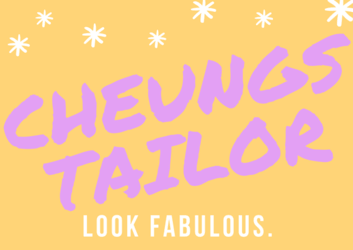 We're Here To Help You Look Your Best!
Through Creative Styles, Innovation & experience