Spring fling dresses are a beautiful option for juniors and senior high students hoping to bring out some cool colors and the latest style of dresses during a great season. These dresses may come in a variety of styles and colors. We can help you make it extremely versatile for your next event. Spring dresses may come in strapless, sleeveless, petite, plus size, short sleeves, and one shoulder. Still things to consider are generally length of your dress may it be towards your ankles, knee high, or even thigh high.
Spring time may also be a little cold, consider having sleeves on your dress or maybe think about a sleeveless dress throughout the summer. Your alterations and styles are completed your way. Hopefully we can help make it happen! Get the perfect alterations at Cheung's Tailor Alterations.
Some other perfect events to wear your spring dress to may include:
After Prom Styles Parties
Bar Mitzvah Parties
Bridal Parties
Bridesmaid Parties
Cocktail Dress Parties
Cruise Parties
Family Celebration Parties
Formal Dance Parties
Graduation Parties
Holiday Dress Parties
Homecoming Parties
Long Prom Parties
Military Ball Parties
Hanging with Mother of Bride/Groom
Pageant Dress Parties
Prom 2016
Quinceañera Parties
Reception Parties
Rehearsal Dinner Parties
Semi Formal Parties
Sweet 16 Parties
As a wedding Guest
Winter Formals & Balls (Maybe with a a longer dress and a cape to this one!)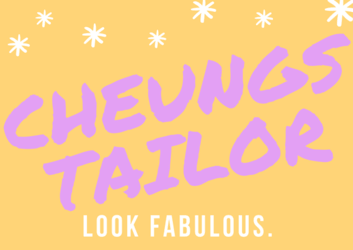 We're Here To Help You Look Your Best!
Through Creative Styles, Innovation & experience