When the top of your dress continually slips off, or the side of it slides off it may be too large. Dresses vary in styles too. From beaded straps, ruffled straps, and laced dresses. Often times customers tell us they'd like a stitching across the top and cut off the excess materials. This is very much possible, but most times it does not look professional. It will cause not only bunching but also discomfort while moving around. 
Cheung's Tailor Alterations can perform work on straps from bikinis, bras, to dresses or even create one. Due to necessary seam allowance needed for the strap you must also remember that having a seam on the top of the strap may be bothersome, so on dresses generally we could also add a piece of lining to hide the look of it!
Shortening shoulder straps on the top is definitely also helpful in bringing up the hem of a dress too. We're really creative so bring in your next idea and see how we can help.
Dress strap custom work. Yes, we do custom wedding dress straps to match your accessories! Most of our clients who need alterations also have something in mind. May it be adding custom rhinestones, Swarovski crystals, or Redesigning the dress strap our seamstress can do it all. Bring in your ideas and materials and we can do our best to help you!
*This is only a small list of what we are able to do, please let us know if you think of something else.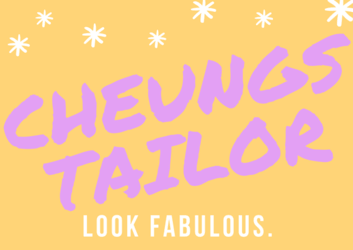 We're Here To Help You Look Your Best!
Through Creative Styles, Innovation & experience