You may be wondering what is the difference between sports jackets, blazer, or even a suit jacket tough our industry uses many of the terms interchangeably. Learning about the differences may also help you understand more about your style and for what occasion should you wear a certain piece. Let us help elaborate and explain some items found in a suit jacket: 
Suit Jackets are one of the more common styles of jackets worn by most men. Generally paired with matching trousers, suit jackets also have a tighter fit than blazers and sports jackets. If you're planning to look sharp think about wearing a dress shirt or a sweater vest underneath the jacket. Even the fabric matters in the type of suit jacket you wear. Common things in a suit jacket:
Fabrics: Wool, linen, silk, cashmere, and a thin form of cotton.
Colors: Navy Blue, black, charcoal, and dark grey.
Common types of suit jackets include: 2 button single breasted, 3 button single breasted, 6 button single breasted
Best paired with matching trousers and shoes like darker oxfords with lacing.
Some common alterations we perform include:
Shortening the bottom of the suit jacket
Take in the back for a fitted look on the suit jacket
Shortening the sleeves of the suit jacket
Making the suit jacket a slimmer fit
Restitching lining in suit jacket
Hemming of the trousers
Additional button holes or buttons on the suit jacket
Taper the sleeves of the suit jackets
*This is only a small list of what we are able to do, please let us know if you think of something else.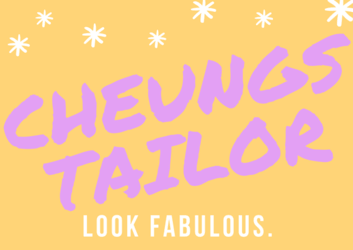 We're Here To Help You Look Your Best!
Through Creative Styles, Innovation & experience