Everyone should own a nice pair of trousers. May it be for an event, party, professional or daily wear, having a good looking pair of trousers make you look different. Since trousers come in so many vary styles here are some that we commonly work with:
Chinos; ideal trousers for the summer, lightweight and less cumbersome as jeans
Tailored Trousers; for your corporate environment and special occasions
Cropped Trousers; Fashionable, glam with a sheer top, and suitable for indoors, work, and the beach.
Baggy Pants; your off duty reason to look different.
Here are some common services we provide:
Patch and repair snap / button
Restitching the button hole
Repairing a torn pocket
Trouser hemming bottoms
Add in cuffs to the bottoms
Repair and patch belt loops
Restitch a side zipper
Add in a zipper
Fix front zipper on Pants
Insert vents on the bottom
Taper in the legs
Lower the rise
Let out the waist
Take in the waist
Patching holes
*This is only a small list of what we are able to do, please let us know if you think of something else.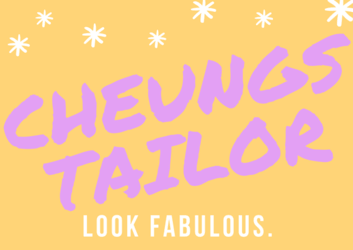 We're Here To Help You Look Your Best!
Through Creative Styles, Innovation & experience