The different materials you wear may vary depending on the season. At Cheung's Tailor Alterations we would call ourselves four season tailoring, truth is most garments no matter the season can be tailored. They were all a piece of fabric at one point or another. So with weather proof jackets, it may also be windproof, breathable, waterproof or even water resistant. For a lot of your durable wears there are great articles that help explain the different types of weather protection you may need outdoors for the elements.
Cheung's Tailor Alterations can help with all your outdoor gear needs:
Backpacking Gear Tailors
Hiking Gear Tailors
Mountaineering Gear Tailors
Rock Climbing Gear Tailors
Urban Cycling Gear Tailors
Outdoors Canoeing/ Kayaking Gear Tailors
Outdoor outerwear Tailors
Here are some of the most common alterations:
Garment Repairs
Patching holes on jackets, coats, and winter gear
Hemming sleeves on jackets
New Zippers on Jackets
New Elastic on pants and cuffs
Shortening Sleeves and cuffs
Repairing the hoodie
New Velcros on sleeves and hoodie
Total modifications: Generally on Snow gear if it's too small we are able to enlarge and add materials to the side, new zippers, and fabric.
New zippers for pockets, front, hoodie or sides may include main zippers, pits zippers, fly zippers, and possibly replacing just the zipper head.
*This is only a small list of what we are able to do, please let us know if you think of something else.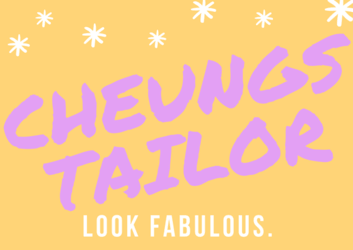 We're Here To Help You Look Your Best!
Through Creative Styles, Innovation & experience