We specialize in you! For every shape, size, and body type we are able to alter for your fit and comfort. As wedding alteration specialist and maternity wear specialist, once in a while we'll see bride-to-be who need to have their wedding gowns altered or their daily wear not fitting as nicely due to the precious bump! The difficult situation is to fit in your dress, especially for those individuals who've already purchased their garments months prior before they walk do the aisle.
Well we have a solution for you. Depending on a variety of factors such as:
When are you due?
What size you're hoping for?
If you've received your dress yet?
Cheung's Tailor Alterations is able to help size you either up or down on many different types of garments. Let us make aware that sizing down a dress or garment is much simpler than sizing up. Sizing up requires more fabric, design, and styling which we perform quite often!  Here is a list of maternity apparel we are able to reconstruct for you!
Dress alterations for pregnant brides.
Dress alterations for pregnant bridesmaids.
Tees & tanks alterations Tailor
Shirts & blouses Tailor
Maternity Sweaters Tailor
Maternity Jeans Tailor
Maternity Pants Tailor
Maternity Active wear Tailor
Maternity Plus sizes Tailor
Maternity intimates tailored wear such as:
Bras
Sleepwear tailor
Nursing tailor
Camisoles tailor
Seasonal maternity wear:
Winter styles such as jackets
Spring styles such as halter tops
Outwear
Swim Wear
Shorts tailoring
Skirts tailoring
So if you've got something that you're wanting to wear for your wedding to your daily wear and it doesn't fit bring it in to Cheung's Tailor Alterations and we can restyle it to fit your taste and comfort!
Please keep up-to-date with our blog and read about our post on Maternity Dress Alterations For The Pregnant Bride To Be!
*This is only a small list of what we are able to do, please let us know if you think of something else.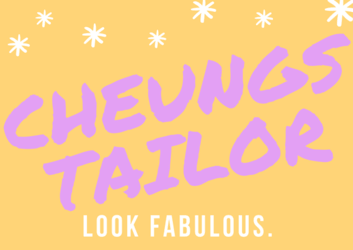 We're Here To Help You Look Your Best!
Through Creative Styles, Innovation & experience